What's your opinion on these metallic tassels?
As we approach the sparkly season, we've got a new tassel idea that we wanted to run past you: Metallic Tassels!
We'd love to know what you think about these shimmering cuties. They are 3cm (the same size as our Mini Tassels), in shimmering thread. 
Do you love 'em and want to create with them? 
Or can you live without 'em?
Please vote in our poll below: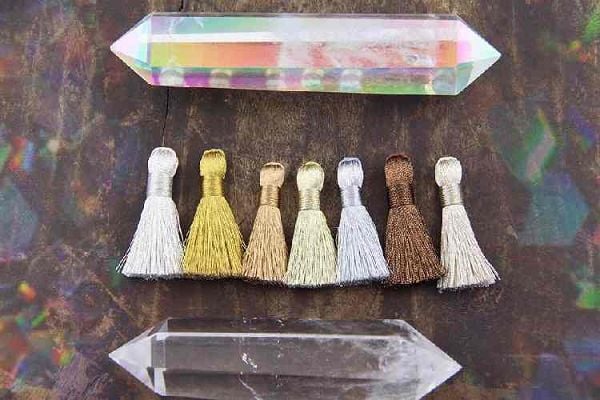 Do you like these metallic tassels? Should we add them to our Fall collection?
---